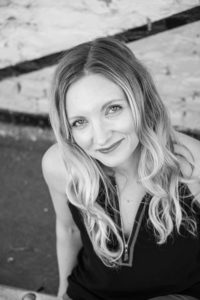 I am a licensed psychotherapist and a board-certified health coach with an integrative approach to mental health and wellness, incorporating interventions for mind, body, and soul. I merge Western science with Eastern wisdom to treat depression, anxiety, trauma, and addiction.
I am also a bookworm, healthy foodie, music geek, and animal lover (especially dogs, orangutans, and goats). I love yoga and hiking and cooking and sleeping and traveling.
I am currently thriving in high-vibe freedom from depression, addiction, and an eating disorder, and I am devoted to sharing what I've learned with you. Every damn tool in my toolbox.
Also, if you don't like laughing or are offended by the occasional swear word, we might not be a good fit.
My Training
I have practiced in outpatient, inpatient, community, home-based, research, and private practice settings since obtaining my MSW from the University of Maryland in 2007. Prior to that, I obtained a Masters in Criminology from the University of Toronto, where I focused on evolutionary psychology.
My clinical experience has been varied, ranging from work with very young children to older adults and everyone in between. I have worked extensively with young people involved in the child welfare and juvenile justice systems, as well as families and individuals struggling with a wide variety of issues.
I obtained a certificate in Health Coaching from the Institute of Integrative Nutrition and Purchase College of the State University of New York in 2011, allowing me to introduce my passion for food and health into my clinical work.
I completed my EMDR II training in 2014 and a 6-month yoga psychology program in 2016. I also have extensive training in many innovative and super cool approaches to mental health, trauma, attachment, and addiction, including nutrition and biochemistry, neuroscience, spirituality, and mindfulness. I am a graduate of Gabrielle Bernstein's Spirit Junkie Masterclass Level I and a Recovery Nutrition Coach through the Academy for Addiction and Mental Health Nutrition.
I am currently (2017-2018) working on my certificate in Women's Health Coaching through the Integrative Women's Health Institute, as well as a concentration in Hormone Health through the Institute for Integrative Nutrition.
Geeking out on learning is totally my jam and it is a privilege to share it all with my clients.
(And, I am a woman in modern American society. So, there's that training, too, y'know?)
My interest in holistic health grew out of a personal desire to live a happier and more meaningful life, first and foremost through an improved relationship with myself.
I spent a lot of years, so many years, in that really messed up relationship. And that led to f-ed up relationships with everything and everyone else: food, substances, guys, friends, jobs, etc. etc. (The common denominator there? It was me.)
Today I am passionate about helping others reach their full potential in living balanced, vibrant lives. I'm passionate about passion and supporting you as you find yours.
---
I don't want to help you feel like you did before the food/guy/worry/depression/alcohol/etc. kicked your ass.
I want to help you feel even better than that.