For the first two decades of my life, I was an incredibly picky eater. Think "kid" food: Spaghetti-o's, PB sandwiches, pizza. I literally didn't eat my first tomato (slice) until I was 20 (and used to pick chunks of tomato out of sauces). This didn't bode well for me when I decided to become a vegetarian in middle school (right around the time I developed an eating disorder, natch) and self-imposed mal- and under-nourishment likely contributed to the lovely list of physical and mental issues I've struggled with well into adulthood.
However, the one (kinda weird) exception to the kid-food rule was that I loved mushrooms (and, actually, sauerkraut, so that's technically two exceptions). Like, looooved them. In fact, as I became slightly more adventurous in my grown-up years, it was mushrooms that paved the way. That first tomato slice? On a portobello sandwich. My first Indian food? A beloved and fondly remembered dish, Khumbi Supreme, that I had while living in the UK and never found once I returned home.
As it turns out, there was one little kernel of nutritional wisdom in that childhood body/brain that never steered me in the right direction! Let me nerd out for a sec.
Unbeknownst to many of us, mushrooms are actually little powerhouses of vitamins and minerals, especially for B vitamins,
selenium, and potassium. They're also incredible sources of antioxidants. I learned this when I went to nutrition school in 2010 and discovered David Wolfe, one of our teachers, who is quite legitimately obsessed with medicinal mushrooms: specieslike shitake, maitake, reishi, and cordyceps, which have been shown to enhance immune functioning, fight cancer, and reduce inflammation (big ups to practitioners of medicine in the East, who have known these things for a few thousand years, NBD). I began taking David Wolfe's mushroom blends immediately and still supplement with mushroom powders and capsules today.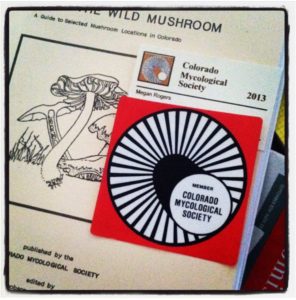 This knowledge has gained traction in the West in recent years and medicinal mushrooms are much more mainstream now. If you follow me on social media, you know that I am totally goo-goo over Four Sigmatic, a company started by a group of (pretty cute) Finnish dudes that puts out really high quality mushroom products (and other superfoods). I don't do this often/ever, but I've gotta sing their praises because they are the Real Deal.
Two of my most favorite Four Sigmatic products:
Chaga Elixir ("force field in a cup") combines chaga, eleuthero, peppermint, and rose hips to support immune function. David Wolfe calls chaga "king of the medicinal mushrooms" and it's one of the richest sources of antioxidants you can find. It's anti-inflammatory, anti-viral, anti-cancer, and can improve endurance. A literal force field. Drink this when you're getting sick or to not get sick. With Four Sigmatic's Chaga Elixer (which you can get in packets or loose), I make a cup on its own, blend into my protein and butter coffee, or toss a teaspoon into a smoothie (check out this recipe!).
Mushroom Coffee with Lion's Mane and Chaga is my faaaaavorite. Because coffee. And mushrooms. This coffee gives you the ever-so-helpful alertness, but without any of the jitters and with less acid. It's great for folks who are generally sensitive to coffee (for caffeine or digestive reasons), and it's super clean and less vulnerable to mold toxicity. Lion's Mane is a mushroom known for supporting cognition, memory, and concentration. Studies have shown it to be helpful in treating anxiety and depression, and It's also promising as a fighter against nerve degeneration, inflammation, and cancer, like it's mushroom relatives.
They also just put out a mushroom matcha, about which I'm pretty excited but I have yet to try (let me know if you do!). If you're interested in trying these or any other products by Four Sigmatic (I'm pretty sure I use all of them, for serious, do not get me started), you can get 10% off your order with the code "megmush" at checkout.